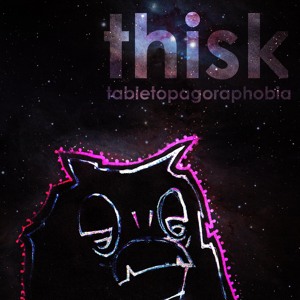 It would seem that Glasgow is on the brink of an Electronic music revolution. The talent for bedroom producers is simply bursting at the seams. The latest artist to come onto the TRONIC radar is
Thiskk
with his "Tabletopagrophobia" LP.
This
free to download LP
is a weird and wonderful journey through a mixed up bag of electronic sounds. From ambient experimental noise opening the LP, right through to the familiar bleeps of minimal techno. However the main backbone of the LP takes its inspiration from the ambient dubstep sounds made famous through the likes of
Burial
and the glitched dubstep of
Kode 9
. This is a well produced and well thought out LP. One might think that such a collection of disperate genres would not work on the one album, however Thiskk has managed to weave a cohesive theme throughout keeping the listener intrigued all the way to the end. Hats off to this fine piece of work.
We loved this LP and look forward to much more from this fledgling artist. Download the full LP
here
.